How to Navigate Your Digital Marketing Presence During COVID-19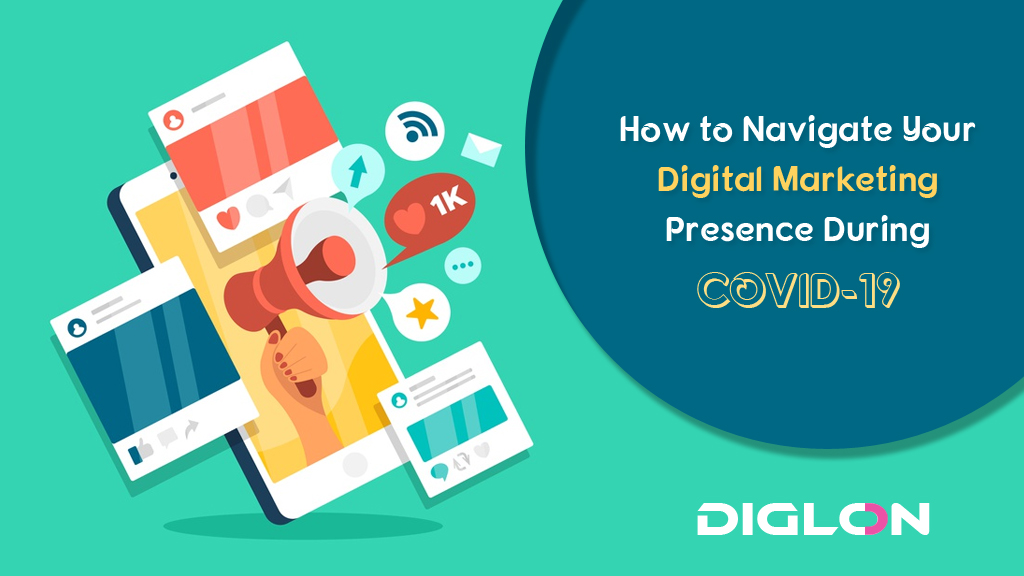 Due to COVID-19 pandemic, businesses around the world are facing quick changes intheir daily procedures. Whether you have halted all your business temporarily or have implemented a telework routine your approach to digital marketing presence should be adjusted according to this current health crisis. Before sharing or posting digital content, current campaigns, message tones and the effect of this pandemic on your industry should all be considered carefully.
Scroll through to find out a few tips on navigating your digital marketing presence during COVID-19.
Watch your Tone
Social media and content marketing services has this amazing ability of building camaraderie through digital presence. Different work settings, a change in routine & social distancing have been tough for many. The tone used by individuals and businesses has varied, but it is very important to remain optimistic. While all organisations are not expected to donate their two cents on the virus, there is nothing wrong with sharing or posting messages on the pandemic's secondary effects that you do have some expertise on.
Identify Campaigns That Needs to be Paused
You might have scheduled an amazing PPC marketing or email marketing campaign to notify customers of a new service or product you are currently offering. In such crucial times it is difficult to decide whether or not to hit that pause button on advertising non-urgent matters. Consider shifting your focus to ways that your business can help out current customers'amidst this health crisis.
Inform Customers About the Effect of COVID-19 on your Industry
The business continuation during this pandemic differs across industries. The companies that have a good amount of online business have shifted to teleworking, while some small businesses like restaurants and clothing stores have shut down temporarily. However, this unprecedented ordeal is affecting your business or industry overall, be sure to share it with your customers. You can send out an email blast, pin down a banner to your website or post on social media platforms to announce it to your customers.Notifying customers of your business' current tweak of processes will relieve any panic they may have, and alert them of limitations in services before they decide to pick up the phone and inquire.
In trying times like this we must forget about conversion rate optimisation for some time and must come together and recognize priorities rather than promoting business.